HOW IT WORKS
We work with the Denver Housing Authority to connect the children in their neighborhoods with your kids. This year, kids and people like you will help more than 2,000 children there.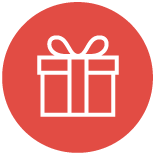 GET READY
We send you the wish list and you go shopping!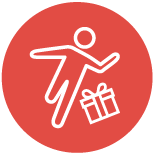 MEET THE FAMILY
Your child delivers the gifts face-to-face to the child(ren) they chose to help.
Creating Next Generation of Givers
This nonprofit creates places, spaces and ideas for kids to become involved in community service, volunteering and giving year-round. It's where kids learn their actions matter and that they can make a difference. It's also where they learn how good it feels to give back and be local heroes.

At our events, children experience giving and volunteering first-hand. They meet the child they're helping, face-to-face, and get to see the impact of their actions. The children being served live in poverty in the Denver Housing Authority's housing projects.
December 10, 2016 – A whopping 641 families across Colorado opened their hearts and wallets Saturday to give a record number 2,500 children in in the Denver Housing Authority presents for Christmas. That's 25-percent more children who were served than last year. That's the most families ever involved and the most children served since the face-to-face giving program began in 2010. A record 130 volunteers also participated in the event on December 10, 2016.
The families gave gifts to children they chose to help, in person, who live in the poorest area of the state. Eighty-five percent of their parents earn less than 11,000 a year, according to the Denver Post.
read more