Back-to-School Giving Event
We don't think community service should only happen around Christmas. That's why we have a late summer/early fall Back-to-School event for children!
Your kids or "elves"  will give fundamental Back-to-School supplies to a child living in poverty in Denver. Elves will personally hand-deliver the supplies face-to-face to the child they choose to help. After the giving, enjoy activities together!
The school supplies will help the underserved children do homework and study at school, and your elves will be contributing to their academic success!
Our Back-to-School event will be held Saturday, August 5, 2017 from 9:00 am through noon. Registration for this event will open in July 2017.
HOW IT WORKS
We work with the Denver Housing Authority to connect the children in their neighborhoods with your kids. This year, kids and people like you will help more than 2,000 children there.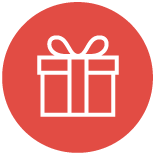 GET READY
We send you their school supply list, and you go shopping.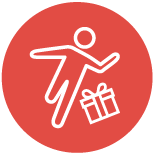 MEET THE FAMILY
Your child delivers the supplies face-to- face to the child(ren) they chose to help.